Nagasaki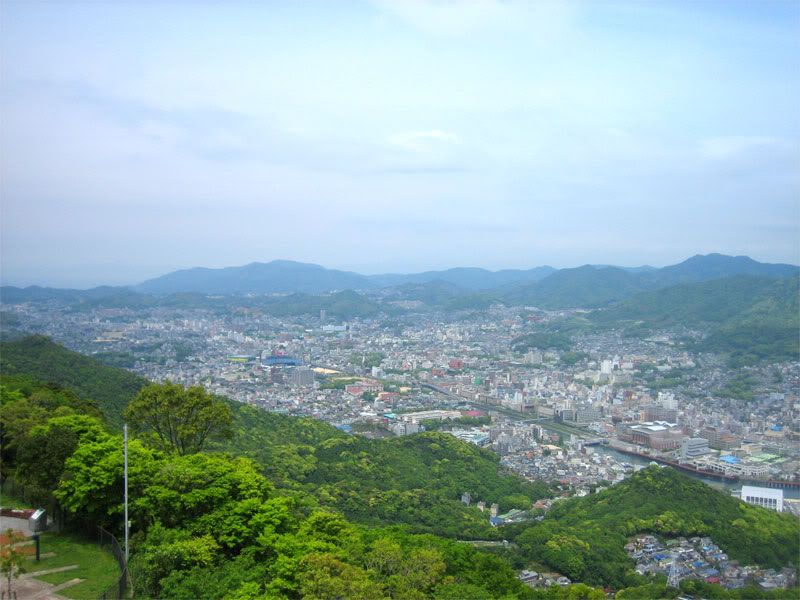 Spiffing thanks.
Except for the weather on Saturday, this aspect of the city pouring a heavy windy storm on our first night. This led to a prolonged and entrenched dinner in a curry restaurant of such quality that it prompted me to gastronomic fits of high exuberance which in turn led to me nearly regurgitating from having eaten too much. Seriously, it was touch and go for about an hour afterwards.
During the day viewed some old churches, Nagasaki having its international city reputation to maintain, that while perhaps for the Japanese tourist who has never seen the inside of a real church before, might be somewhat amazing and yet for someone raised in the roman catholic tradition isn't a patch on some of the examples that exist even in Wellington. However, the outside looks very nice.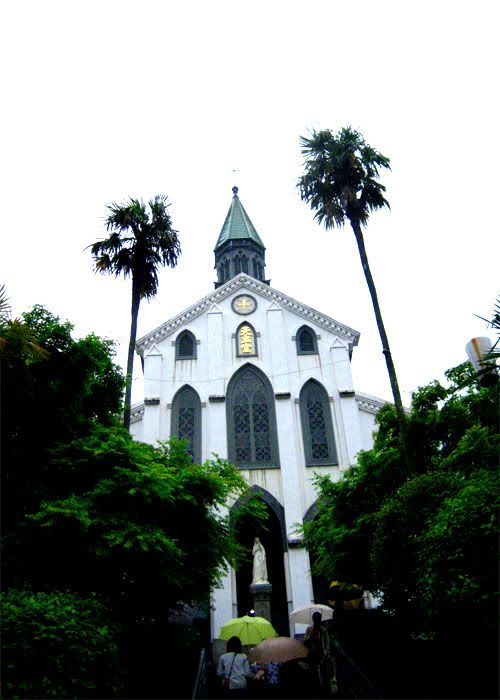 It felt profoundly uncomfortable to be inside a consecrated building that was both church and tourist attraction. Now although I've taken plenty of Temple photos in Japan (and really who doesn't?) , I've only taken pictures of the exterior's and the surrounds of the structures, I've never taken a photo of what is actually inside the shrines themselves or any ceremony, save for the outdoor, public wedding procession in Tokyo, nor have I entered into the buildings themselves, as I have no real need to and don't wish to intrude on the spiritual undertakings of those who do. So to be in a place of active worship that was at the same time a place of tourism was strange to the utmost. Didn't stay inside for very long.
Up the road a bit among the tourist trap stalls is a shop that sells used U.S. anti-tank rocket launchers and F-16 series fighter pilot helmets for outrageous sums. And we found a life size
Neko-Bus
Then we made our way through the pouring rain and ate a tasty lunch in Nagasaki's outrageously overpriced China town restaurant district. Nice view of the harbor from out hotel room.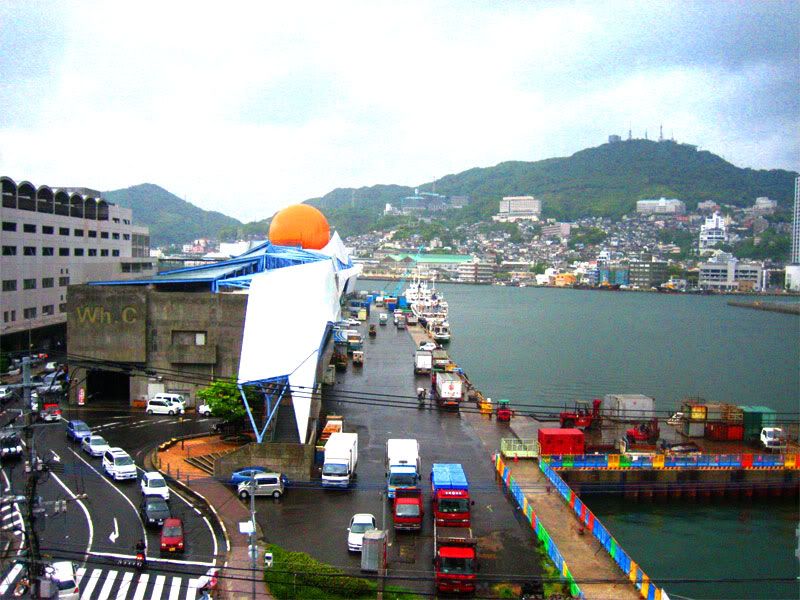 I didn't know it was possible to spend six hours at an Aquarium that specifically caters to penguins, but in Japan it seems anything's possible. You see, at the Nagasaki Penguin Aquarium,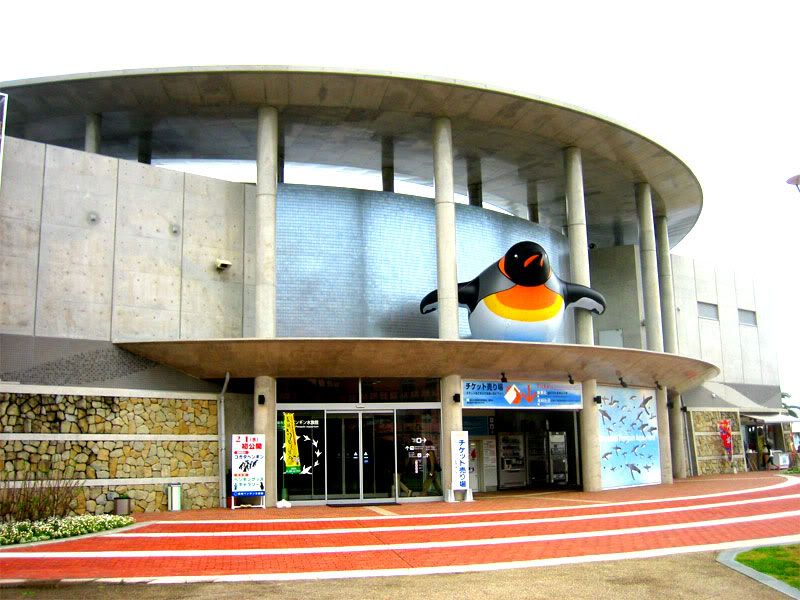 which is mostly made up of rather large, well maintained penguin enclosures, if you are one of the first people to arrive in the morning, you get given a pass which allows you to walk into the largest enclosure later on in the day and hand feed the penguins. Which we did and I've never had penguins flock around my feet and hungrily snatch fish from me. I've had dolphins and catfish and stingrays and otters, but not penguins.
Also, this pass allows you to join a backstage tour of the aquarium an hour later. You get to see the food preparation areas, the penguins sleeping and breeding areas, the enormous water filtration systems and you walk across the grated walkways over this tank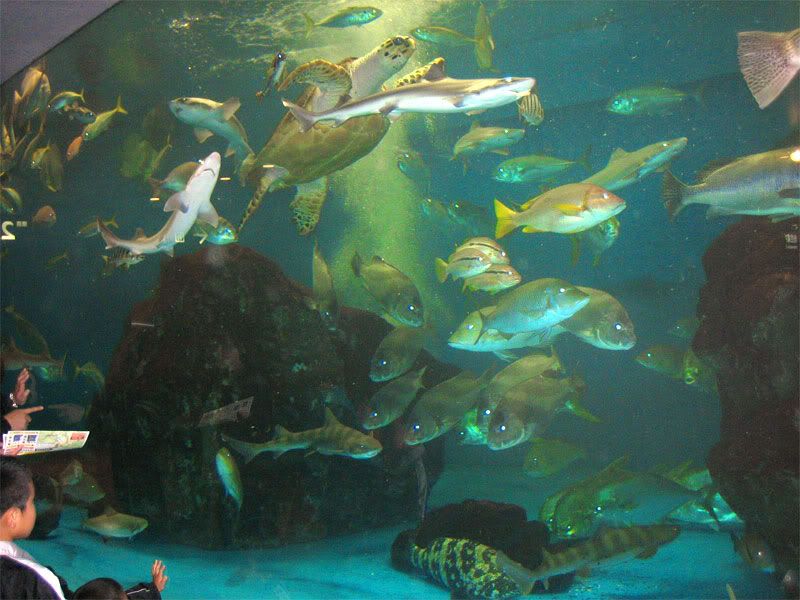 and cause a minor feeding frenzy by giving them all some food. Add sea turtles, sharks, grouper, bat fish and anything else you see in the tank that I've hand fed.
Add some kayaking into the mix, some lunch, a couple of beers and then finally getting to stroke some penguins later on in the day and you leave, slightly bemused at three o'clock in the afternoon, six hours after arriving at nine with a finer knowledge of plankton rearing, penguin chick nursing and large scale water filtration systems than you had on first arriving. Photo's for the trip are on the whole lacking, as I took mostly video this time out, which I will cut together with some suitable music later this afternoon.
Sunday afternoon we walked up into the massive graveyards that line the hills of Nagasaki.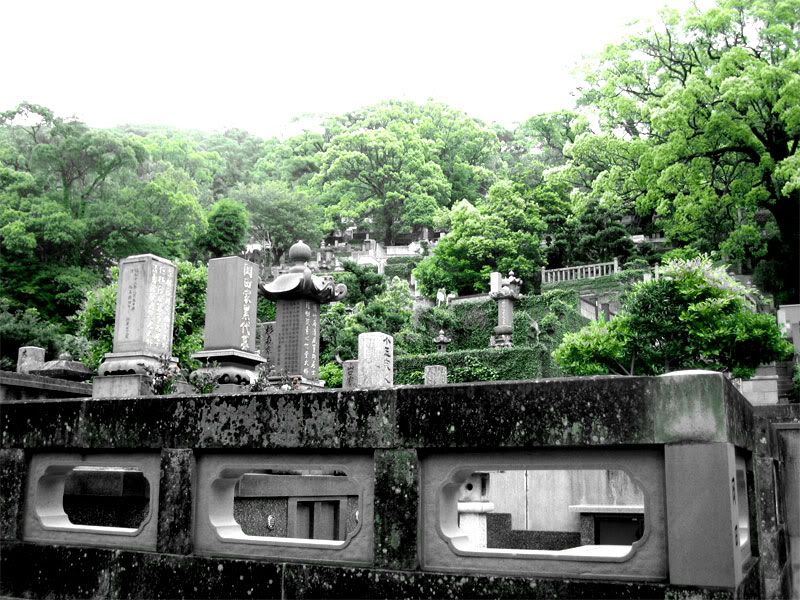 and then followed Dragon dancers through the streets. I bought some new clothes on impulse and a new memory card for the camera. We ate dinner and wandered around the city, drinks in hand. Watched Bad Boys 2 entirely in Japanese as you don't really need the script to surmise the plot.
The weather cleared and the next day the gondola to the Mt. Inasa observation post was taken.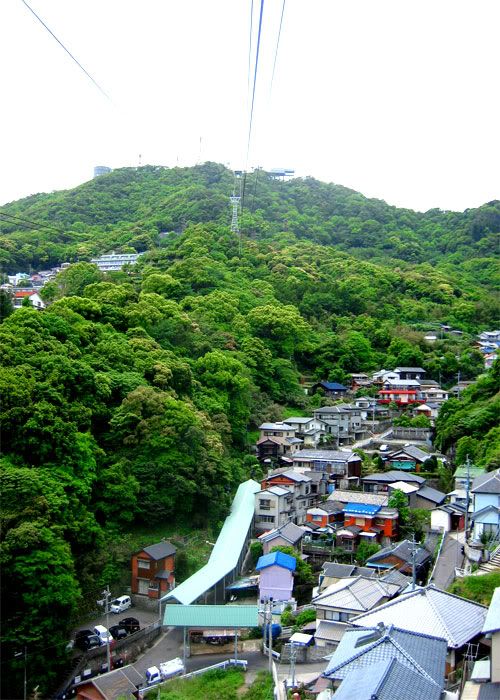 The view spectacular, we rode down and made our way, collected our baggage and trained back home. Very nice small trip away.