The Battle of Yuletide Gulch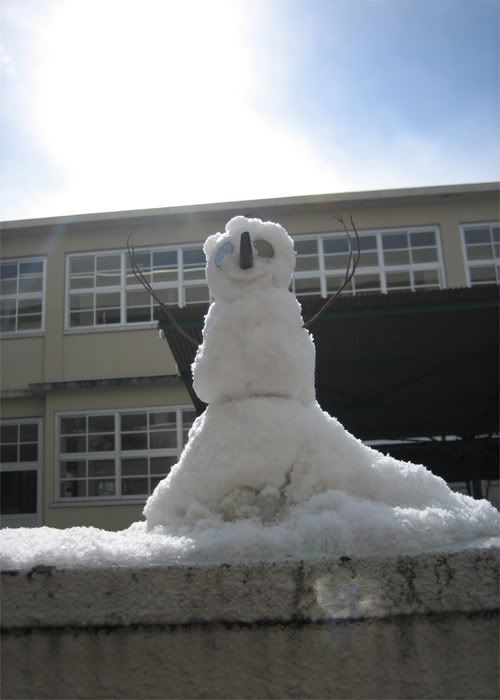 And lo, there was a cold front, yet like those from the ancient times of Kraan, that swept up all in its blinding white path. It did run itself in majestic waves, like a furious otter of Nordic cold, over the seas and oceans and spent its wrath like a sailor in a foreign port on mighty Kyushu, slumbering in her bed of frozen soils and solid puddles of wet. Yea verily did the white powder come down upon them all in great abundance, covering ice encrusted drive way, school and graveyard alike in the frozen water that falls from the sky like the ashes of angles as they are burned by the devils that, naught being in the sight of Adam, defeated them.
Our hero, slumped in his throne, resting before the end of year excess period, was called on once more to don his battle coat of fur lined wonder and set forth once more into the barren wilderness to hunt down and slay the mighty Squiggoth beasts that are called forth from their tumescent slumber by the wake of the powdery signal. Yet did the heat of their footfalls melt the snow around them.


A Squiggoth, yesterday.

Our hero called forth his mighty powers, yet again they were delivered unto him in spurious abundance.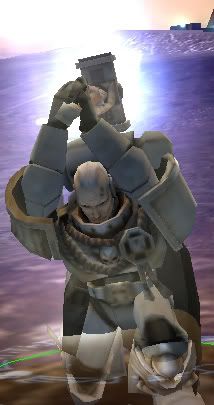 Powers! And well chuffed he was when they were unto him delivered!
And with all his might and power did in fact smite the Squiggoth in all their hideous glory. See! Look how they burn in agony with the power of the blows of out Hero!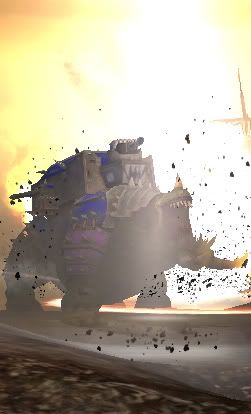 Squiggoth burn in the angry glare of the base elder gods. Yesterday.

And there was much rejoicing on the night of our Hero's triumphant victory over the snow storm from the brutal plains of Leng and its Squiggoth hordes.
Yahoo and hooray for the prowess of the Hero and his magnificant manner!
Yea verily was there drinking of Meade and the wearing of silly hats and masks by all.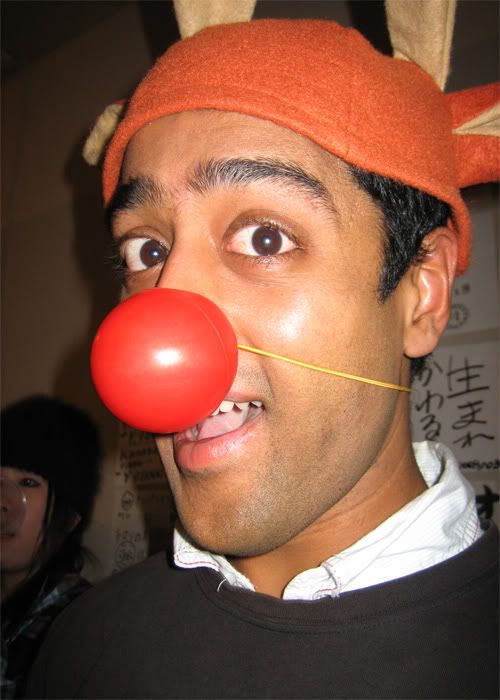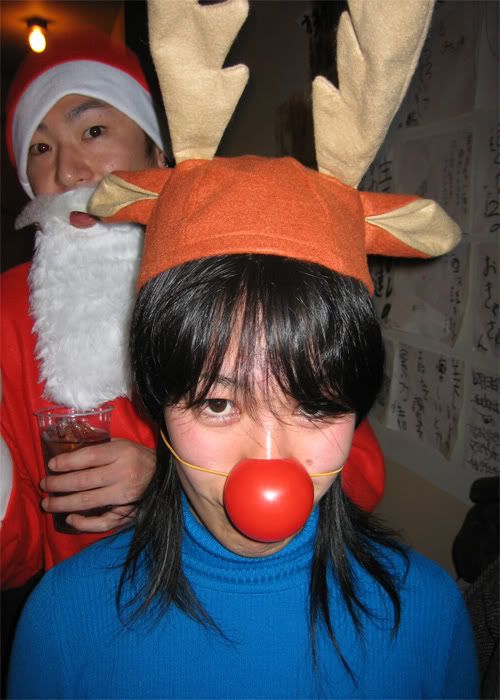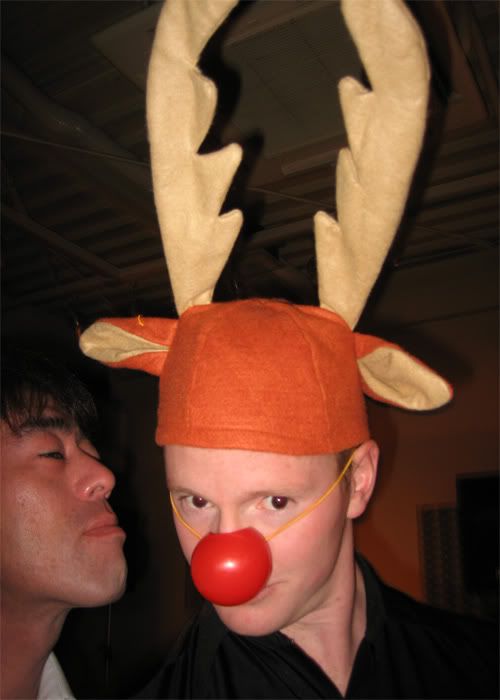 And yet the next day was also set aside for a sumptuous commemorative feast. The table was laid with all the trappings and gilding of import and joy. Our Hero sat and feasted with his comrades, assured they would all pass into the halls of the warriors after his epic defeat of the hordes. Thus was liquid imbibed and solids consumed.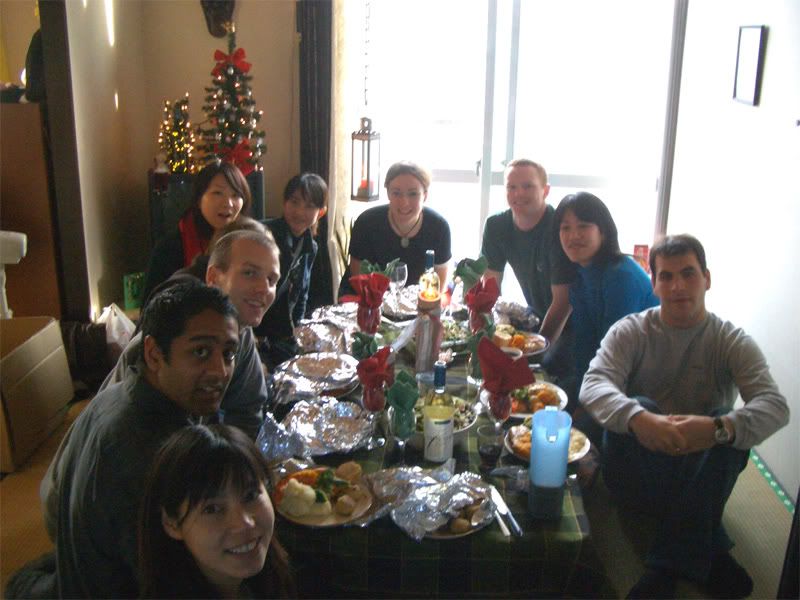 Yea, where they all eventually rendered incapable of doing anything save the worshipping of their tiny fish gods.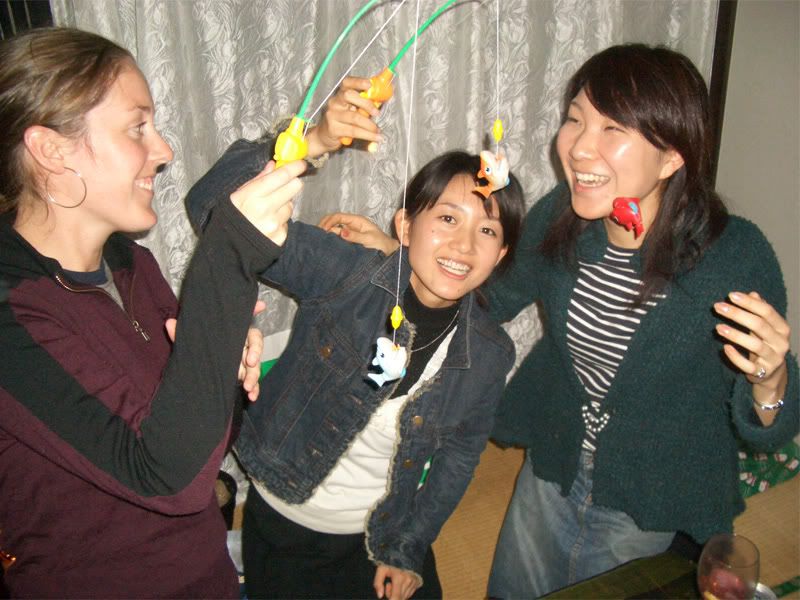 Thus was it at an end, our Hero sat back on his throne and his eyes rested upon his domain, once more at peace. The villagers relaxed, asured in the knowledge the benevolent gaze of their Hero and protector would forever more ensure the safety of them and their progeny.